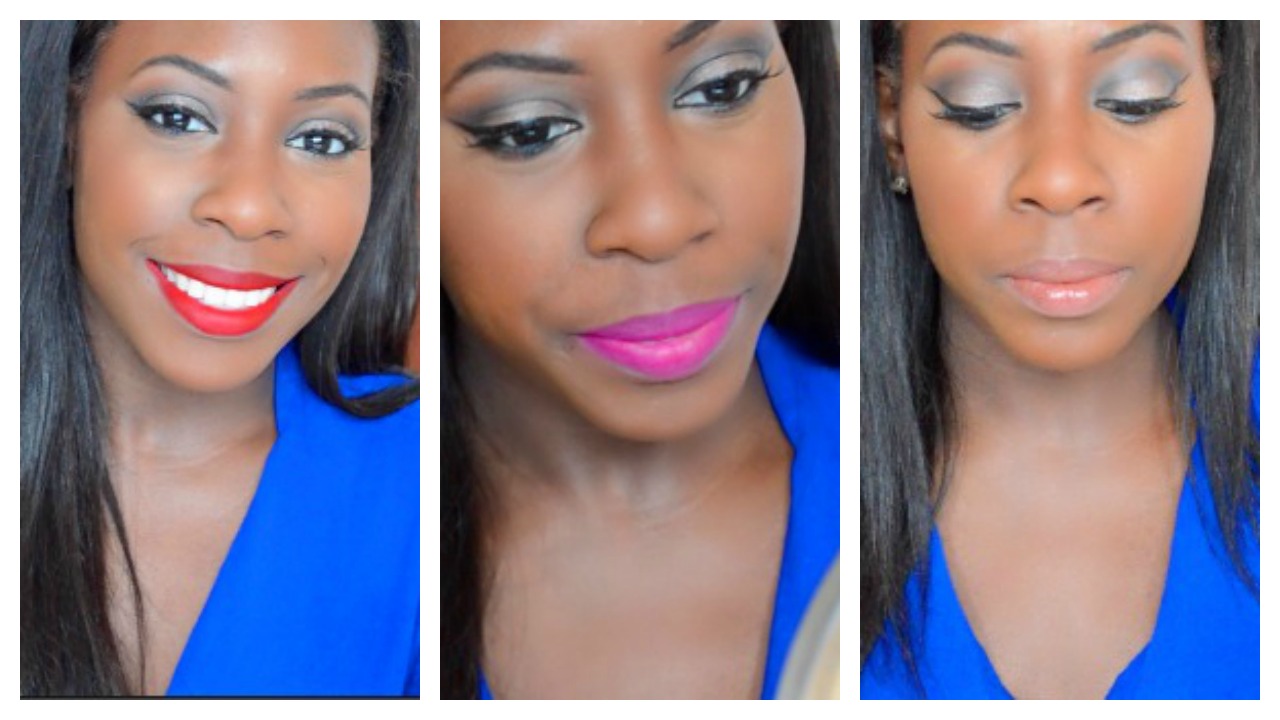 Happy New Year!
Hope you guys had a very happy, safe and BLESSED one! This New Years makeup look is fairly easy and wearable. Basically, I did a gold smoky eye and paired it with three different lipsticks (products listed below). Like I stated before, this New Years makeup look can look good on numerous skin tones. In advance, I apologize for the sucky lighting in the beginning. It improves as the video goes on :). Enjoy my New Years makeup look!

*PRODUCT LIST*
-EYE-
-Transition Color- I used a basic matte orange shadow. I purchased it at IMATS, but it doesn't have a brand on it.
-Black matte eye shadow from my Lorac Pro 2 Palette
-MAC loose pigment eyeshadow- Shade: Tan
-Lashes: Ardell Demi Whispies
-FACE-
-Primer: Maybelline Baby Skin Primer
-Foundation: Clinique Oil Free Makeup Foundation (Shade: Clove)
-Nars Creamy Radiant Concealor (Shade: Amande)
-Ben Nye Banana Powder (Set my concealor)
-Cover Girl Bronzer (Shade: Ebony)
-Becca Shimmering Skin Perfector (Highlight-Shade: Topaz)
-LIPS-
-Bare Minerals Finish First
-MAC's RIRI WOO
-MAC's Flat Out Fabulous
My New Years Goals:
-Smile More
-Become a certified makeup artist to do freelance bridal/special occasion work
-Volunteer / Become a Mentor
-Continue to build my relationship w/ god
What's yours :)?