So yesterday I decided to pick up a product that some of my FAVORITE youtubers are raving about and it's the Maybelline Baby Skin Pore Eraser Primer. If you are unfamiliar about what a primer is, it is basically a skin base that creates a smoother surface before applying a foundation. One of my first primers I've used ever in my life was Smashbox's Photo Finish Primer and that stuff is AMAZING. Honestly, I been too lazy to pick up another one, but this time around I just had to give the Maybelline Baby Skin Pore Eraser Primer a try.
So let's first talk about the consistency of this primer. Like most primers, this primer has a gel-like consistency. It's quite thick, but it thins out after application.It's also a clear gel, so it goes with all skin tones. When applying, my skin instantly felt so smooth!  In fact, it reminded me so much of the Smashbox Photo Finish Primer. I researched to compare and here is what I found:
(photo below via http://nouveaucheap.blogspot.com)
After comparing, the biggest difference in ingredients compared to the Smashbox Photo Finish Primer is the absence of Cyclohexasiloxane which is a silicone found in most high end brand primers. After applying, I saw that this inexpensive product works perfectly fine! The Maybelline Baby Skin Pore Eraser Primer erased small pores that were visible before application. See below before and after photos. Lastly I wanted to remind you all that this product is also fragrance which is a major plus for sensitive skin!
L-R (No product–>Application of product)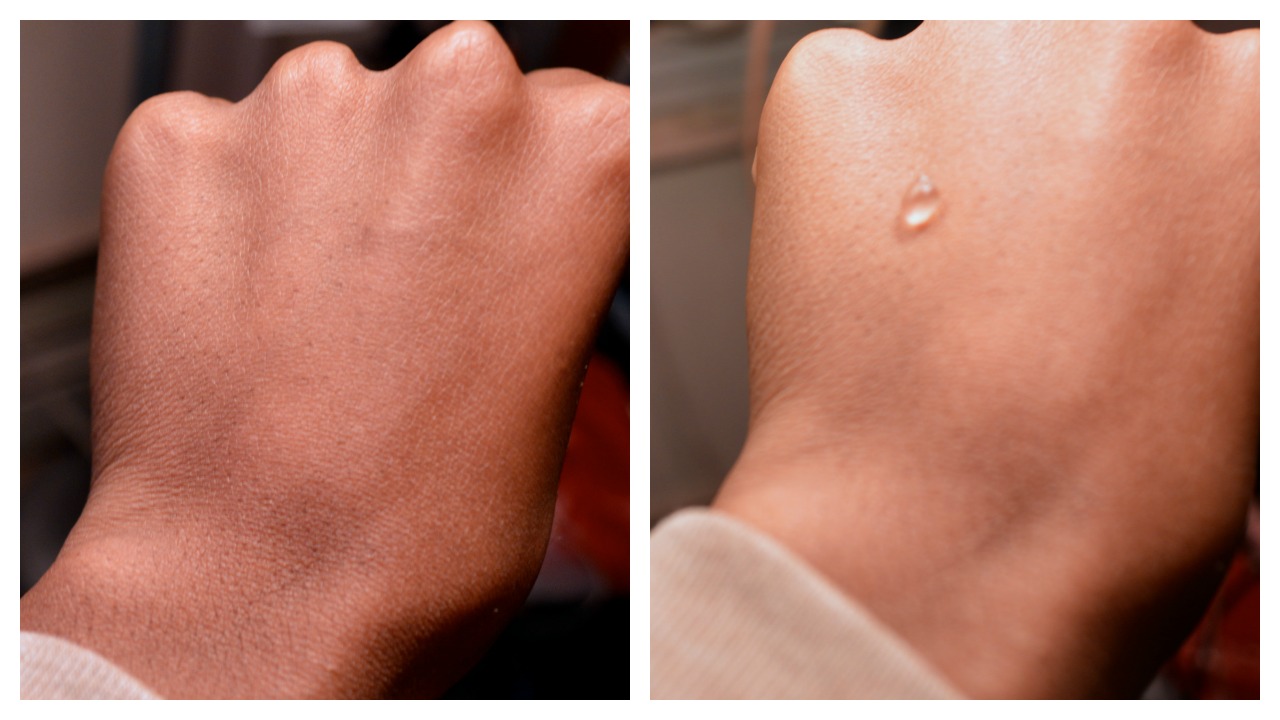 L–R (Primer is Applied—> Foundation is applied)